Orange County Tax Services – Individual & Business Tax Returns
Orange County Tax Services are provided to individuals and business owners. We are dedicated to providing individuals, professionals, and business owners of the 34 cities of Orange County tax services including the preparation of individual tax returns and tax returns and other tax forms that businesses must file with various government agencies to remain in good standing.
Our tax service and accounting service rates are utterly affordable, As a small business ourselves, we have a clear understanding about what it takes to run a small business and the need to find efficient, cost-effective service providers. With expertise in many different aspects of tax services, accounting, bookkeeping, and QuickBooks training, we know that offering competitive fees is of primary concern in choosing your business partners.
High Quality Service at Affordable Rates
FREE Phone Consultations
100% Satisfaction Guarantee
Individual Tax Preparation
Small Business Tax Preparation
Small Business Accounting
QuickBooks Teacher and Instructor
QuickBooks Set-Up
QuickBooks Training
QuickBooks Tune-Up
---
Book an Appointment
Year Round Tax Preparation, Small Business Accounting Services, Bookkeeping Services, QuickBooks Setup, QuickBOoks Training, and QuickBooks Tune-Up for existing users of QuickBooks who know they are not getting the effective and informative reports that other QuickBooks users experience. You just instinctively know your QuickBooks installation could be better set up.
Call Us Now (855) 791-1950
---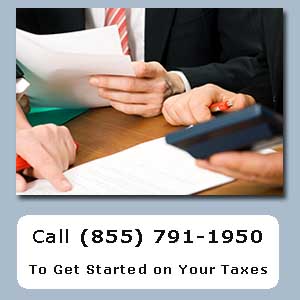 Call Us…
Call (855) 791-1950
He will take the time necessary to answer your questions and clearly explain any tax questions you have, including ways to save money on next year's taxes.
---
We are here to answer your questions.
Call now for a FREE telephone consultation.
CALL now: (855) 791-1950